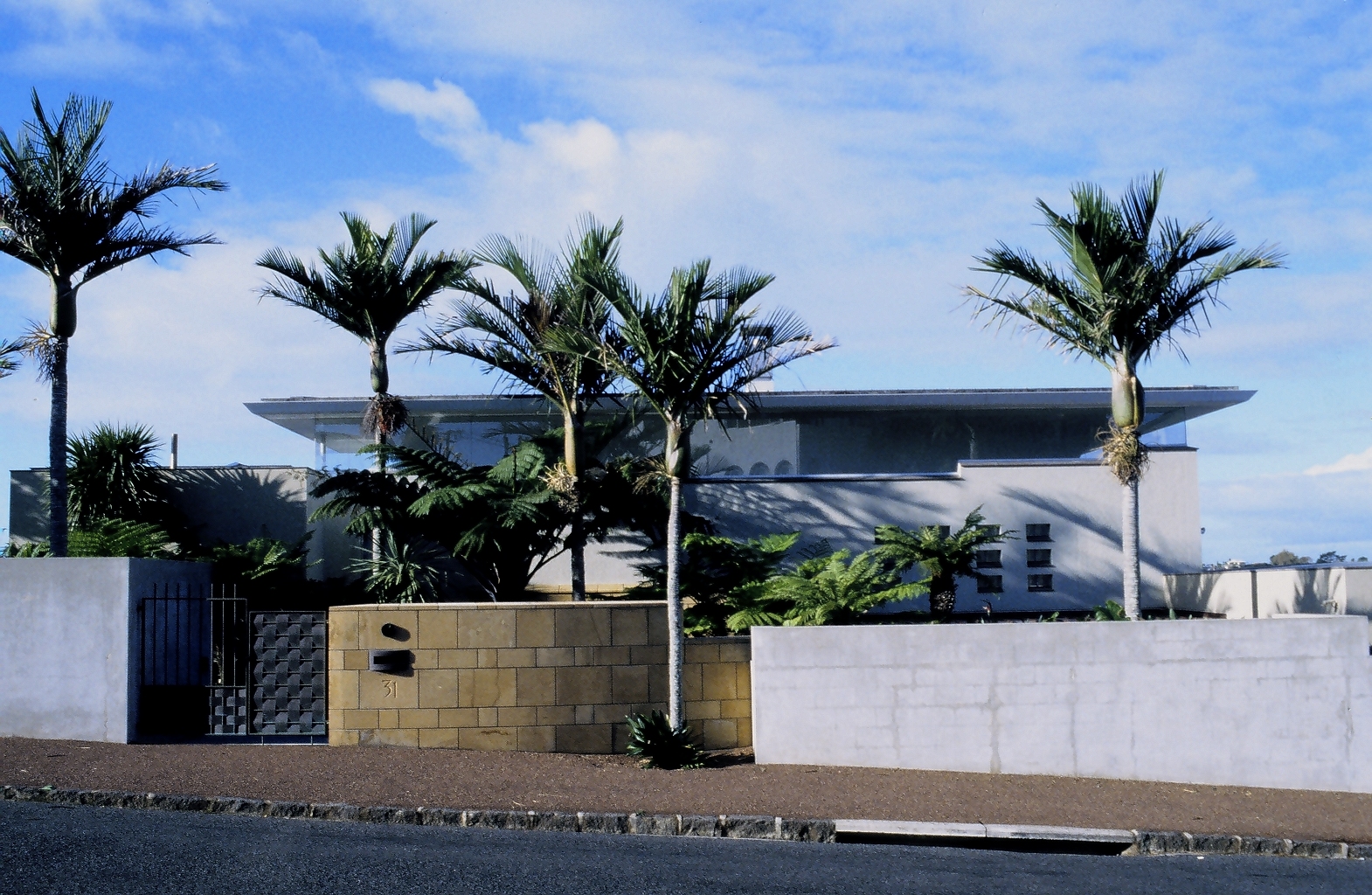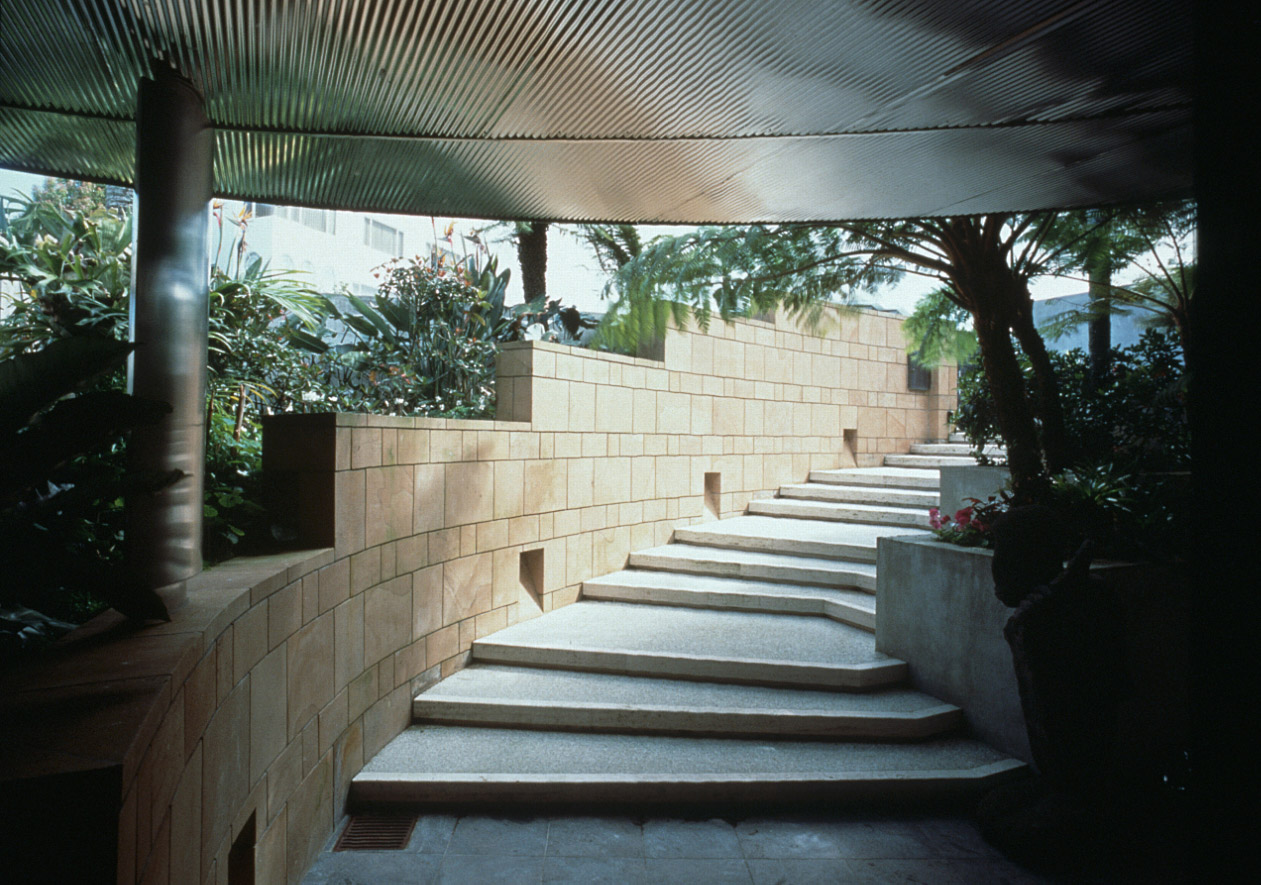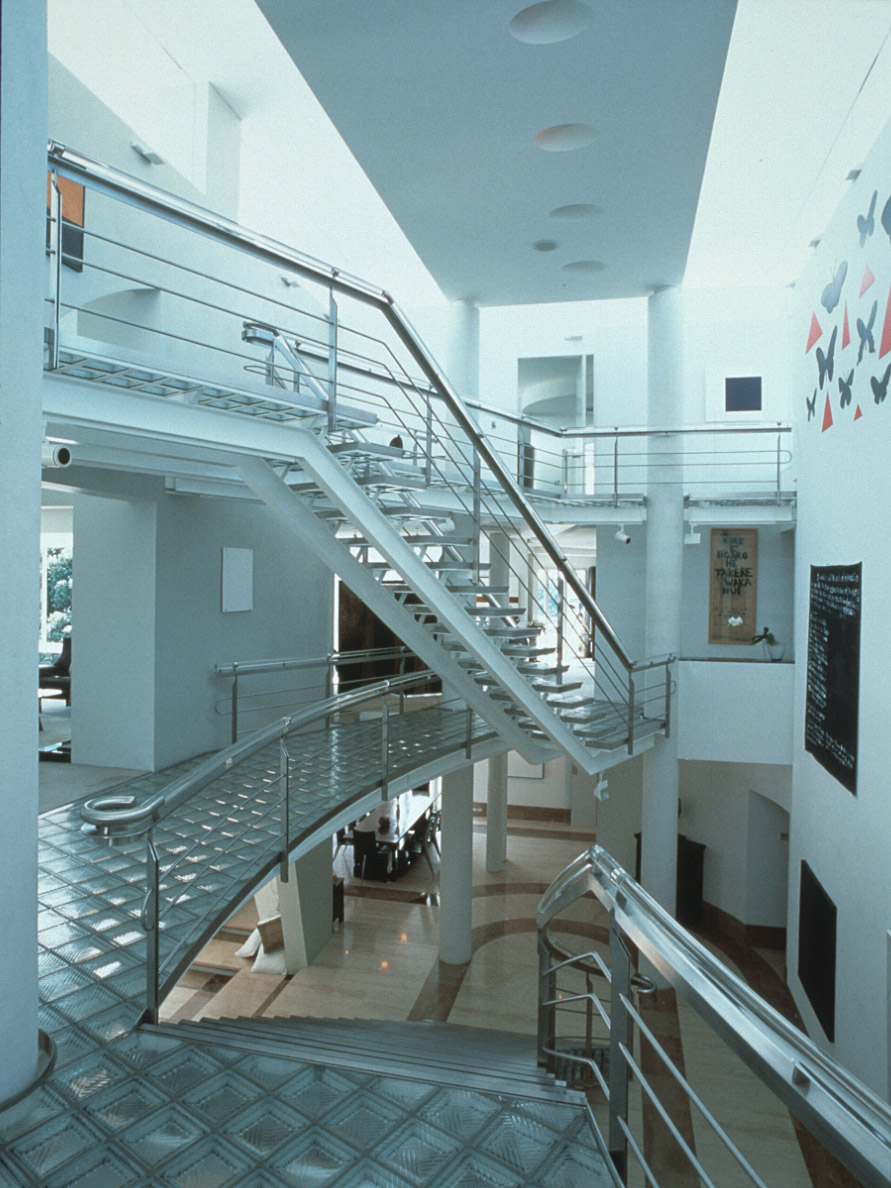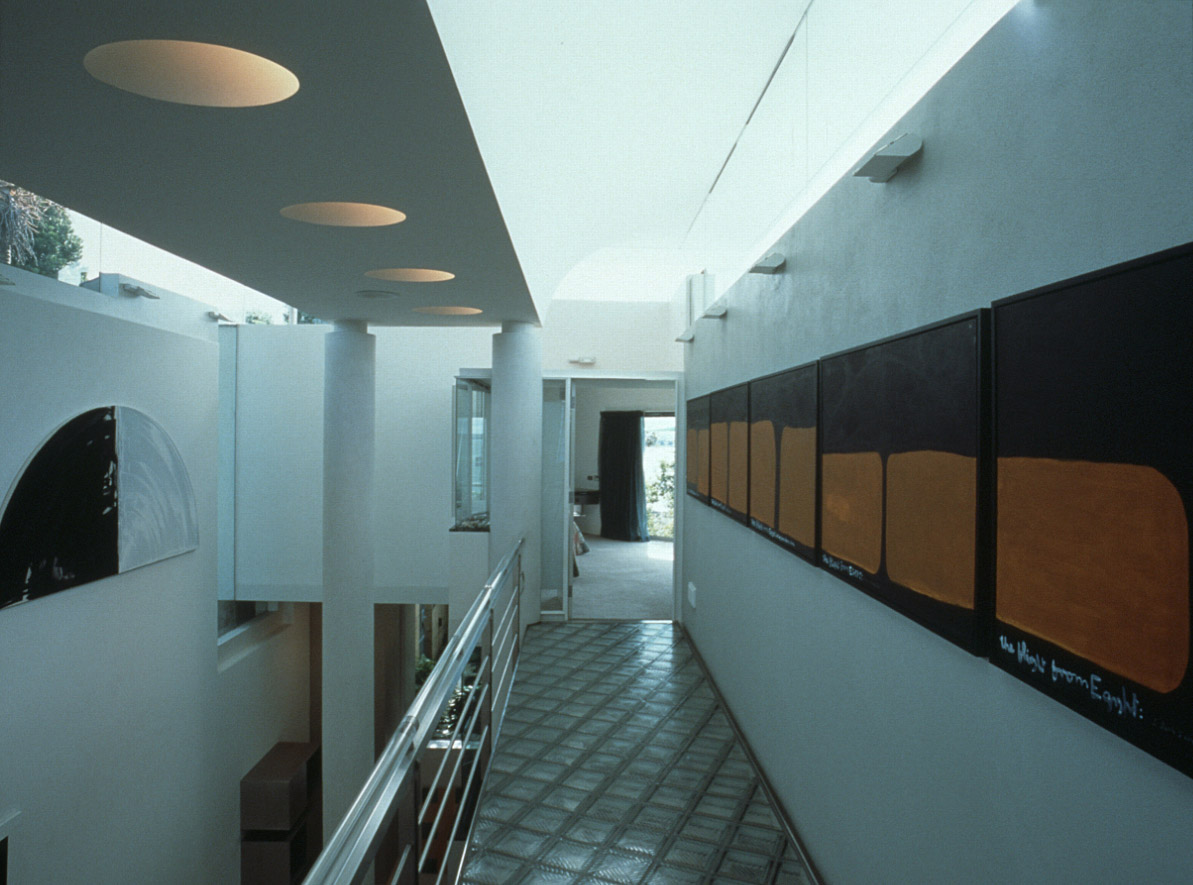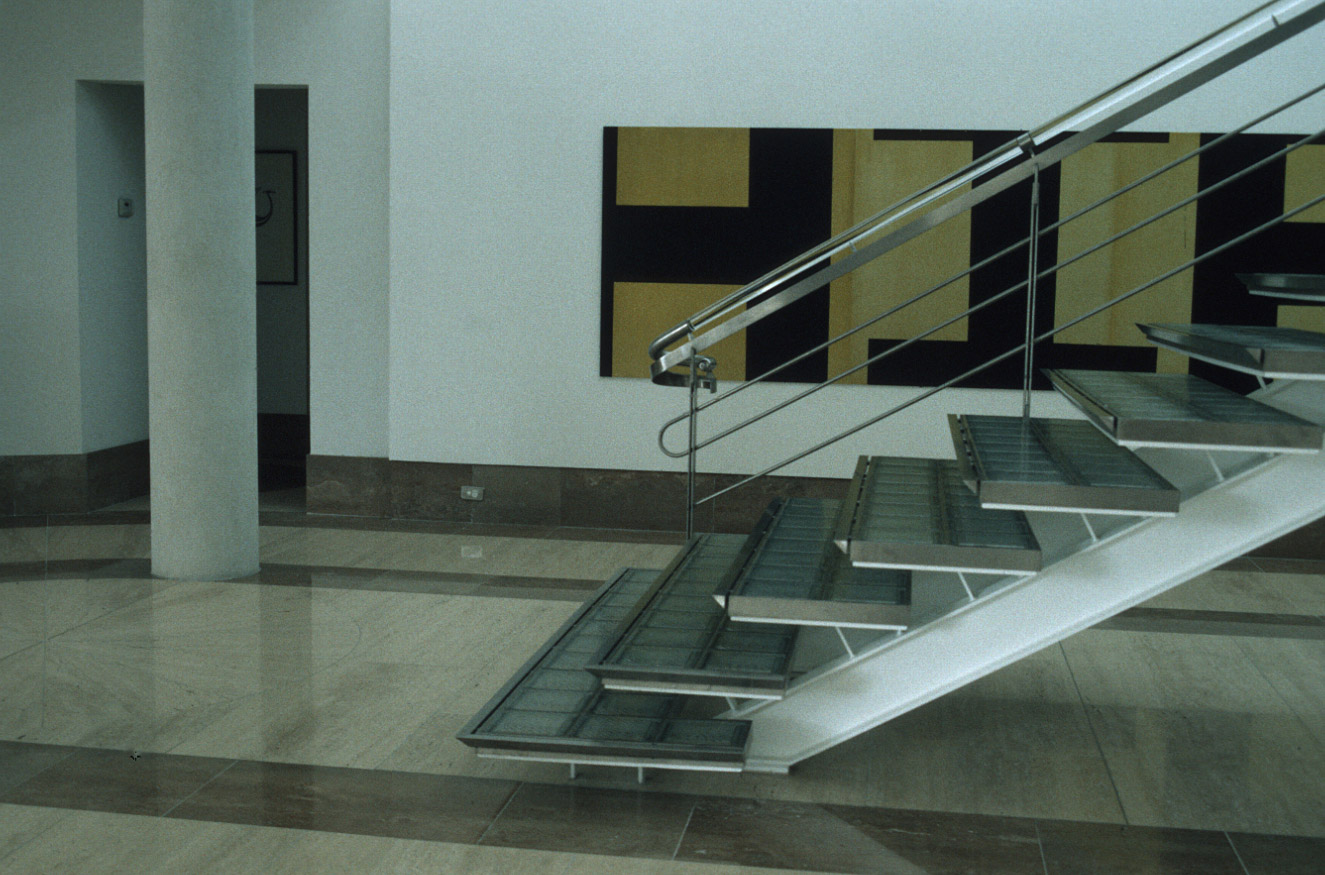 ORAKEI HOUSE & GALLERY
A house inside and around a private art gallery.
Cited by Hotere as one of the best architects to work with because he leaves artists' projects to artists' solutions, Mitchell has a reputation for being sensitive to the opportunities and demands of art within the architect's sphere. (Jane) Sutherland (Fox Gallery) describes his design of the Gibbs house, built to contain the expansive Gibbs' art collection, "as almost a perfect solution to living within a large collection, which is a special problem that Mitchell has met without compromising the art or making the place look like a public gallery."
Keith Stewart – Architecture NZ, May/June 2000: "The Orakei house, for all its massiveness, responds to its functional requirements with such precision that it never leads one to try to pigeonhole architectural antecedents.