HAILONGTUN TSUI VISITOR CENTER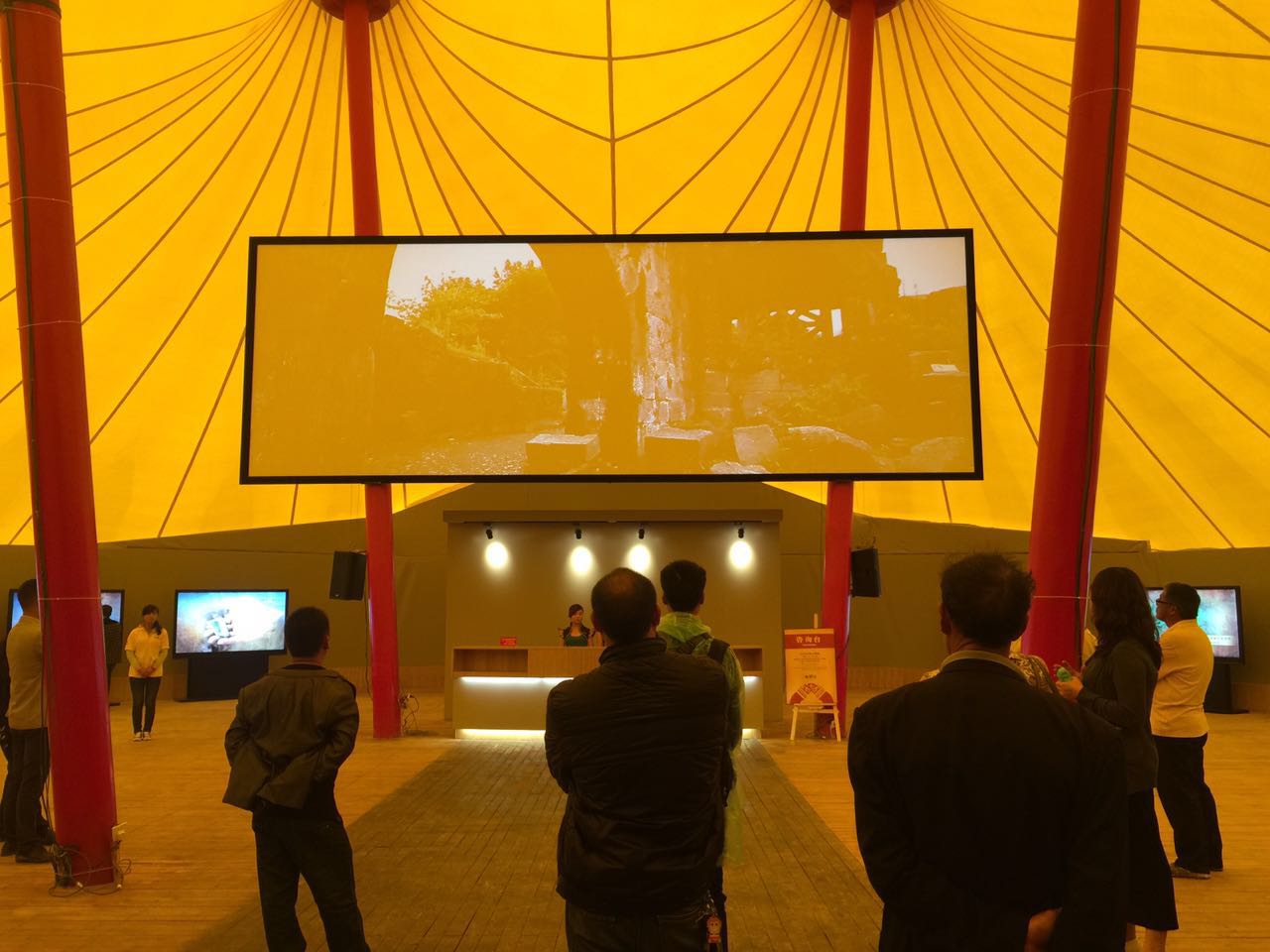 HAILONGTUN TSUI VISITOR CENTER
The project is located at Hailongtun, a major national historical and cultural site in China. Hailongtun is a ruined castle in the Guizhou province which is now preserved as an archaeology site that is now open to visitors.
The project brief was for a RD&E Visitor Centre that could accommodate visitors before they embarked to the archaeology site of Hailongtun.
The programmes within the structure included ticketing booths, theater, F&B and retail areas for selling of merchandise.
A tensile structure in reference to a military encampment was proposed as the design was made to be temporary and be built within a short time frame.
Working together with Magian Media Studio, the integration of media into exhibition design was applied in the form of large projection screens, touch-screens, and print graphics to engage visitors of the contemporary digital age.